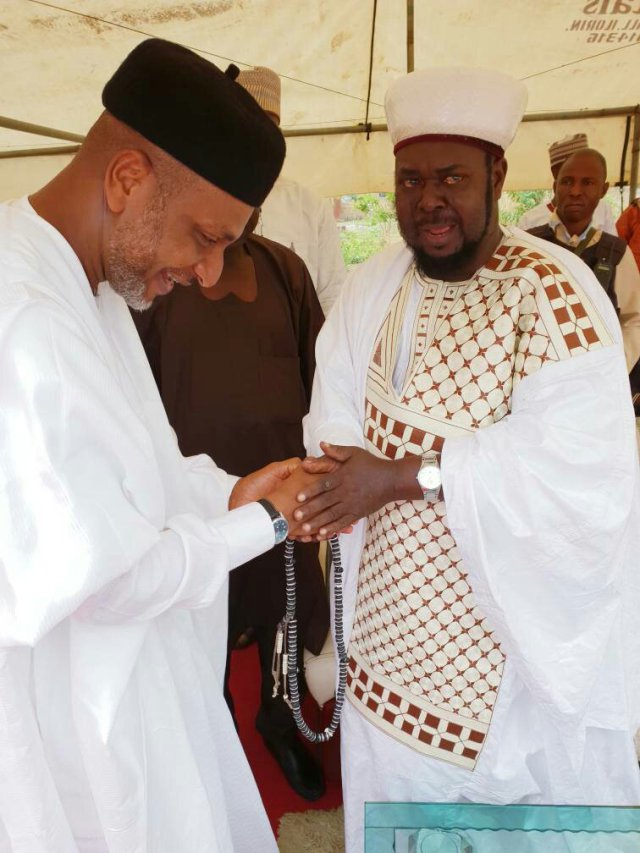 All Progressive Congress (APC) chieftain, Saliu Mustapha on sunday donated the sum of Five hundred thousand naira (500,000,00) to the Shelk Yahaya Salat, (Amir Jaz) for the construction of Islamic School.
The APC chieftain and founder of Saliu mustspha Foundation  made the donation when he attended the annual maulud nabbiyy of Ustaz yahya salaty( Amirl Jay-Z) in Ilorin, the Kwara state capital.
Mustapha also approved the sum of Fifty thousand naira for a group of youths who also gathered to register for Islamic education.
According to him, the monetary gift is in line with his believe that children with spiritual upbringing become great leaders.
He added that he was only contributing his quota to building the future of kwara state and Nigeria as a whole.