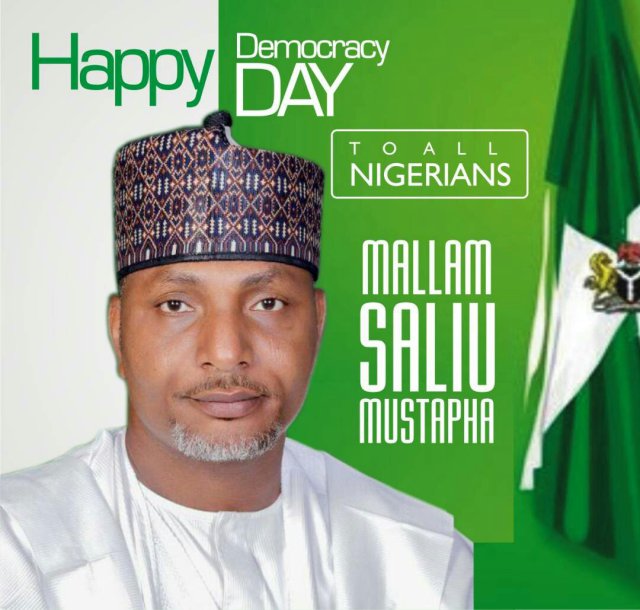 A chieftain of the All Progressive Congress (APC) Mallam Saliu Mustapha has elicited the support of Nigerians in staying united despite the Diversification.
Mallam Saliu Mustapha in his democracy day message said it is necessary for Nigerians to stay united in order to nurture the Nation's Democracy into a Vibrant and prosperous one.
The APC chieftain stressed that it takes the Unity of a Nation's Citizens for Democracy to be built because Democracy is a government established on the shoulder of people, sustained by opinions of the people and aimed at the benefits of the people.
Mustapha applauded the current APC led Administration of the county for  staying committed to the core values of democracy which has in a great enhanced the development of Nigeria in the past years.
The APC chieftain who admitted that  the Nation's Democracy is still fragile, encouraged Nigerians to continue to support their Leaders despite the many challenges the country is currently going through.
He also admonished politicians to avoid hate speeches, incitement of people against constituted authority and anything that could lead to disunity, Harmony in the country as the the 2019 election approaches.
The chieftain also encouraged Nigerians to be wise in the decisions of  leaders they elect into office in the 2019 elections adding that Leaders who adhere to the core values of Democracy should be of utmost priority to them.
Mustapha admonished Nigerians to desist and speak out against anything that threatens the peace, Unity and Harmony of the Nation.