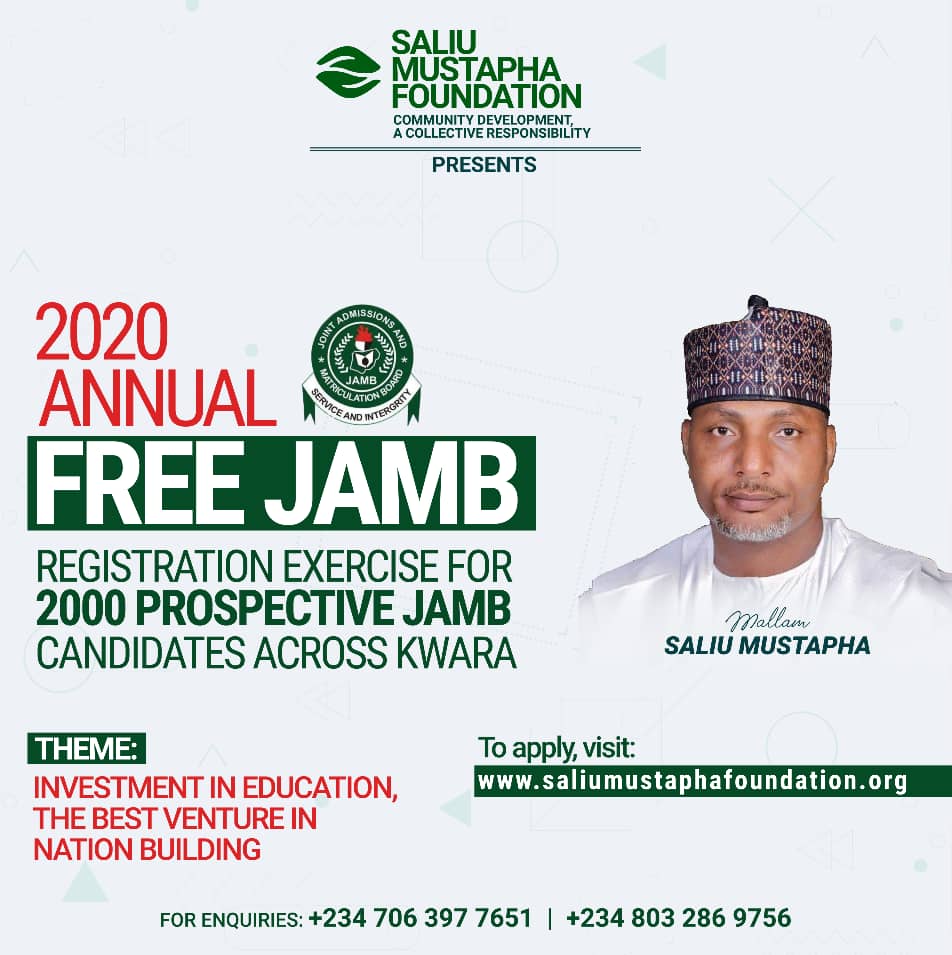 This is to inform the general public that, the ANNUAL FREE JAMB REGISTRATION EXERCISE OF THE SALIU MUSTAPHA FOUNDATION HAS COMMENCED FOR THE 2020 UTME.
You will recall that, THE FREE JAMB REGISTRATION EXERCISE has been the tradition of the foundation since 2012 and
The registration for the JAMB exercise for the year 2020 will commence on the 26th December 2019 and ends on the 13th January 2020.
Prospective JAMB candidates are hereby advised to apply on the foundation website www.saliumustaphafoundation.org.
After the closure of Registration, an online aptitude test will be conducted for all registered candidates after which the 2000 beneficiaries would be shortlisted for FREE JAMB REGISTRATION.
The general public should however note that, the exercise is strictly for all but only kwarans.
For enquiries; call
07063977651, 080328699756
@ SALIU MUSTAPHA FOUNDATION, Community development is a collective responsibility.