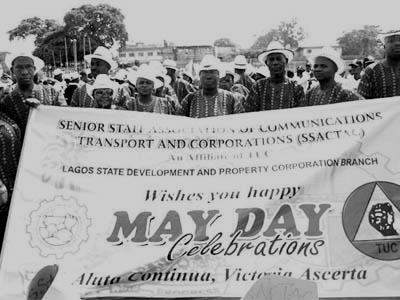 The almoner and founder of SALIU MUSTAPHA FOUNDATION appreciates the foremen of COVID-19 workers across the globe, and in Nigeria to be specific over today's Workers Day celebration.
He however commends the workers of all fields of life for their loyalty, diligence, endurance, perseverance and commitment to their services. Year 2020 workers day, as it is being celebrated globally comes with mixed feelings to celebrate our heroes and heroines both the dead and alive.
In furtherance, the philanthropist charge the workers to be more committed, altruistic, loyal and dutiful in the services to God and Humanity.
In his message, "I encourage the government at all levels to keep being strong in combating the scourge ravaging the whole world and charge them to motivate the workers with due entitlement in order to do more in their respective duties".
This period is filled with pandemic where everyone is panic with the maniac of the all infirmity.
He prayed unto Almighty Allah to heal the whole world from this malady.
SALIU MUSTAPHA FOUNDATION MEDIA TEAM