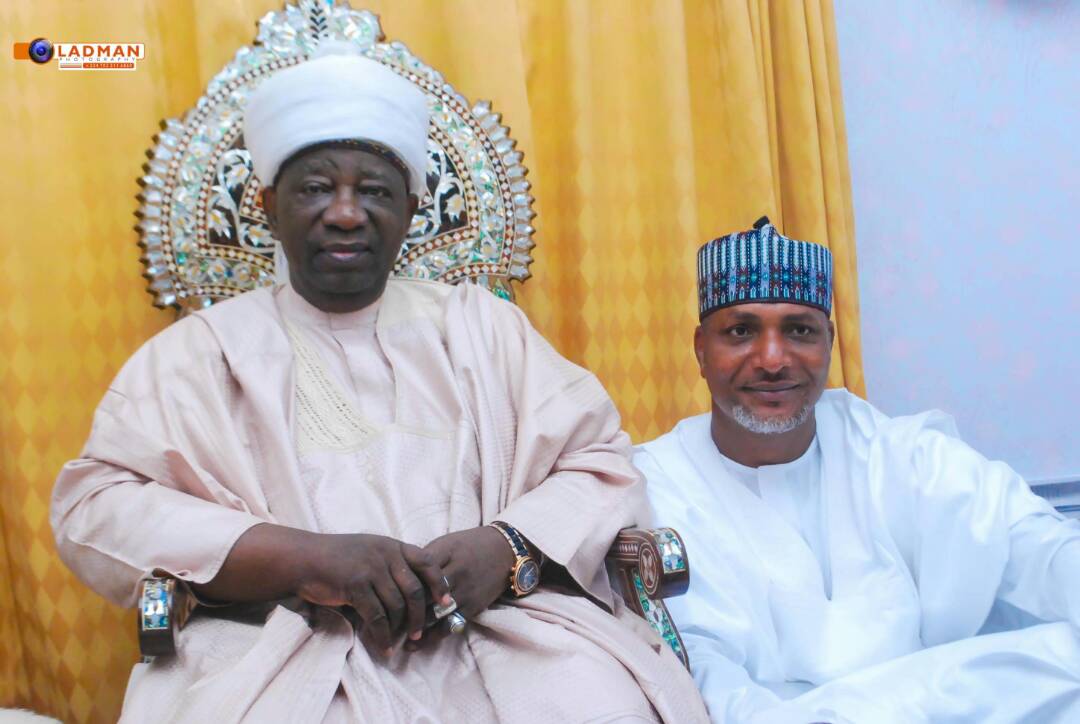 A Chieftain of the All Progressives Congress, Mallam Saliu Mustapha has commiserated with the Emir of Ilorin, Alhaji Ibrahim Sulu Gambari on the death of his mother, Hajia Ayishat Sulu-Gambari, popularly known as Nma.
In a statement issued to journalists in ilorin, the Kwara state capital through his media aide, Mallam Saliu Mustapha, described the late mother of the Emir as a symbol of Islam.
According to him, the late Emir's mother devoted all her life time to the worship of Almighty Allah and died during a sacred month of Ramadan where Allah forgive all sins and accept duas.
Mallam Saliu Mustapha sympathized with the traditional rulers council in the state, the people of Ilorin Emirates, Council of Ulama and the immediate family of the Emir on the death of the beloved mother.
He prayed Almighty Allah to forgive her sins and grant her aljanat Fridaus, while praying Allah to give the family the fortitude to bear the irreplaceable loss.
Late Hajia Ayisha Sulu Gambari died on Monday evening.
She was the grand daughter of the late 7th Emir of Ilorin, daughter of the late 8th of Emir, wife of the late 9th emir of Ilorin, sister of the late 10th emir of Ilorin and mother of the 11th emir of Ilorin, Alhaji Ibrahim Sulu-Gambari.