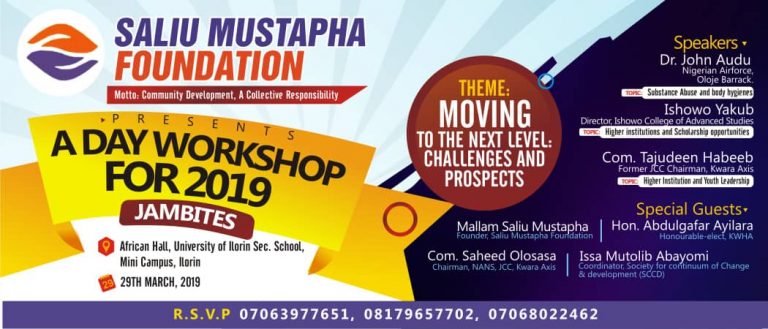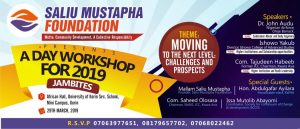 SALIU MUSTAPHA FOUNDATION invites the General Public to a day Workshop for 2019 JAMB Candidates.
As a foundation committed to the Development of our Community, the workshop is to prepare the JAMB Candidates ahead of Higher Institutions. if we must get it right in this Country, our Youth must be well prepared for the challenges of the future and many of these challenges are in higher Institutions. the minds of  potential undergraduates must be prepared toward productive knowledge acquisition, against substance abuse, social vices and to work to stand out in other to fit in to the global society.
The workshop whose theme is; " Moving to the Next Level : Challenges and Prospects" will come up on the 30th March, 2019. by 10am prompt at Unilorin Secondary School, mini campus, ilorin.