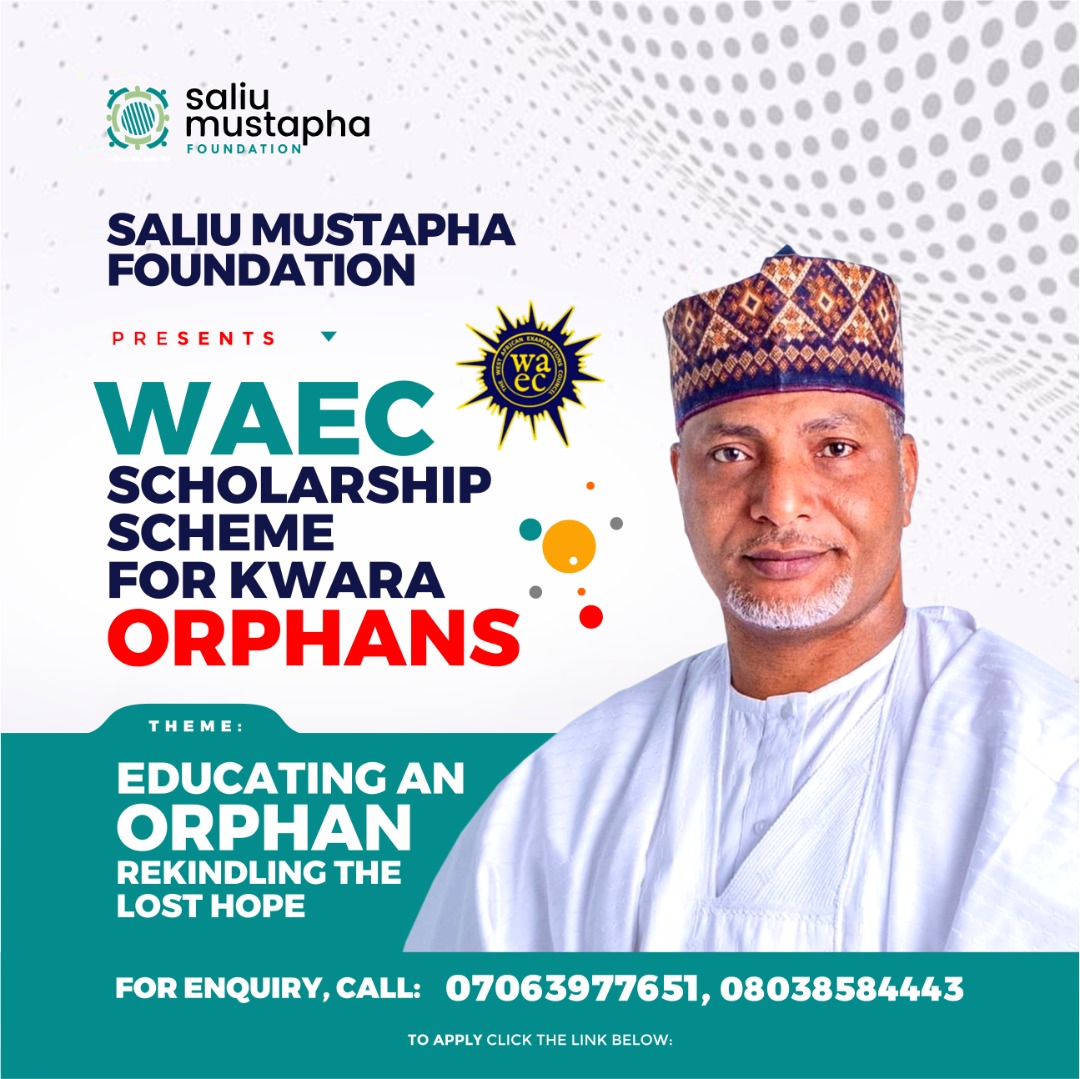 Saliu Mustapha Foundation has announced a WAEC Scholarship scheme for orphans across the 16 Local Governments in Kwara state.
To further enhance Sustainable Development Goal 4 which is Quality Education, the Foundation has yet again taken a giant step toward achieving this goal by strengthening the position of the less privileged in society.
This scholarship program is a follow-up to the annual FREE JAMB FORMS the Foundation has embarked upon over the past years and the annual Saliu Mustapha Foundation Inter-Secondary schools competition which are aimed to further educational excellence and give opportunities to the underprivileged in society and also celebrate outstanding students across the state.
The newly launched WAEC Scholarship scheme for Kwara orphans is purely aimed at integrating orphans in Kwara who are finding it difficult to pursue their educational goals into society, hence, giving them the platform to compete with their counterparts. It's in the thinking of Mallam Saliu Mustapha, who's the founder of the Saliu Mustapha Foundation that orphans in our society aren't well taken care of and it's the responsibility of all to stand up and lend them a hand to success. For they weren't responsible for their status.
Meanwhile, the Foundation has thought it well to register nothing less than TWO HUNDRED Kwara orphans for the 2023 WAEC.