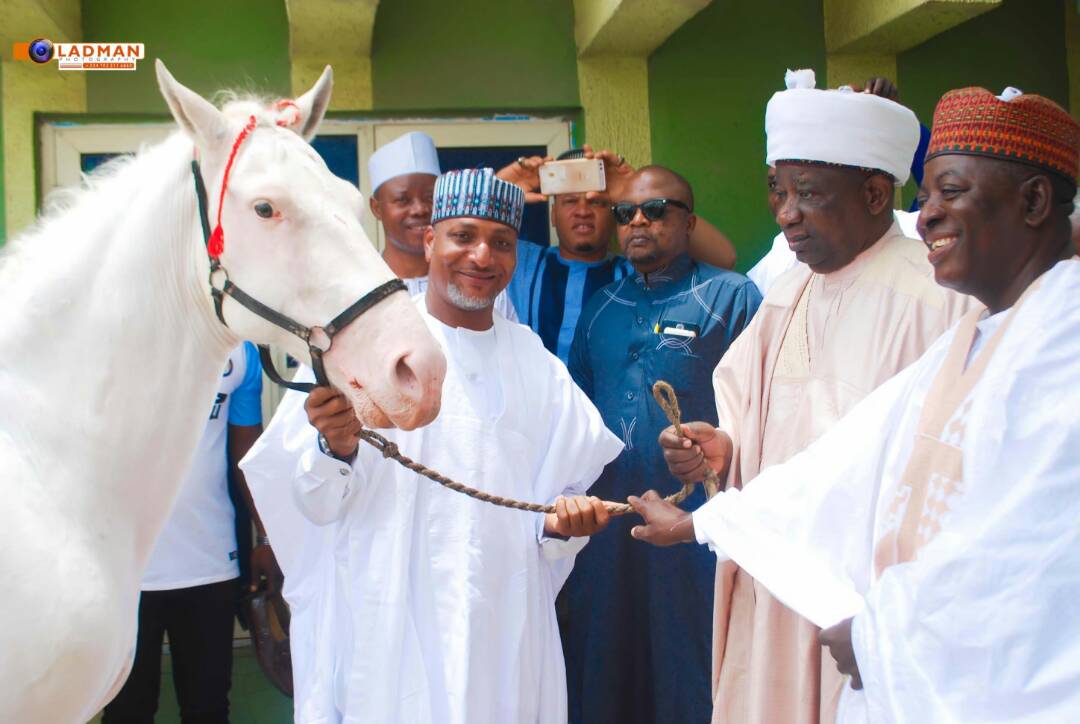 In celebration of the First ever Durbar Ceremonies in the Ilorin Emirates, the founder of SALIU MUSTAPHA FOUNDATION Mallam Saliu Mustapha has donated Two white horses to support the Festival.
Salihu Mustapha made the donation during his visit to the Emir of Ilorin, His Royal Highness, Alhaji Ibrahim Zulu-Gambari today in Ilorin, the Kwara state Capital.
Being the highest ancestral heritage festival in the Ilorin Emirate, Mallam Saliu Mustapha said the donation was set to promote the Ethnoreligious festival in grand style.
He added that his support for the celebration is born out of the believe that the aim of the Festival is to promote peace and hospitality which Ilorin Emirates is known for across various ethnic groups in the state as Development is possible only in a peaceful community.
This Donation is coming after the Saliu Mustapha Foundation awarded about a Million naira to winners of the Inter secondary school competition organized by the Foundation.
As we hope the Durba Ceremony will also promote Unity, peace and progressive coexistence in the Emirates, we call on all concerned stakeholders to support this laudable initiative as community development is a collective Responsibility.