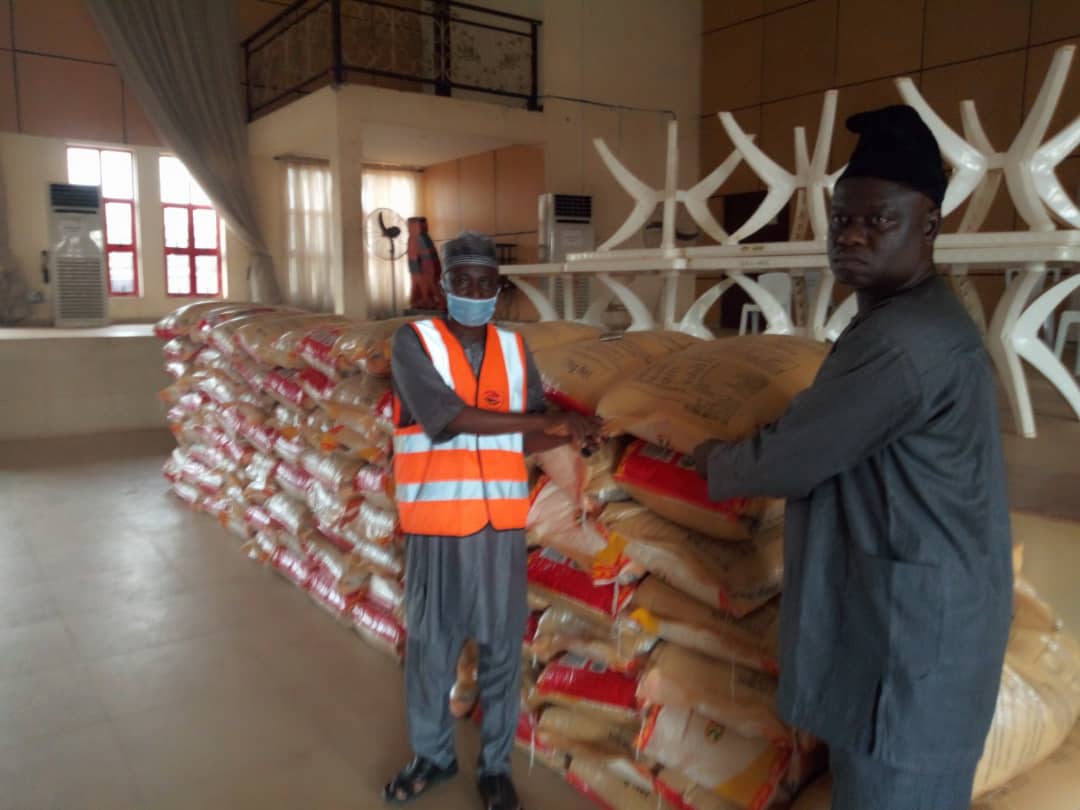 In a bid to cushion the efforts of the Coronavirus that is shaking the whole world, in his magnanimity, Mallam Saliu Mustapha has donated 100 bags to the Offa Descendants Union.
The founder of SALIU MUSTAPHA FOUNDATION, Mallam Saliu Mustapha extended his philanthropic work to people of Offa and encouraged the foremen to be judicious in distributing the packages to the expected audience.
In this trying moment, it is important to assist the less privileged in our both immediate and remote environment by giving them little from what we have as blessings from Almighty Allah.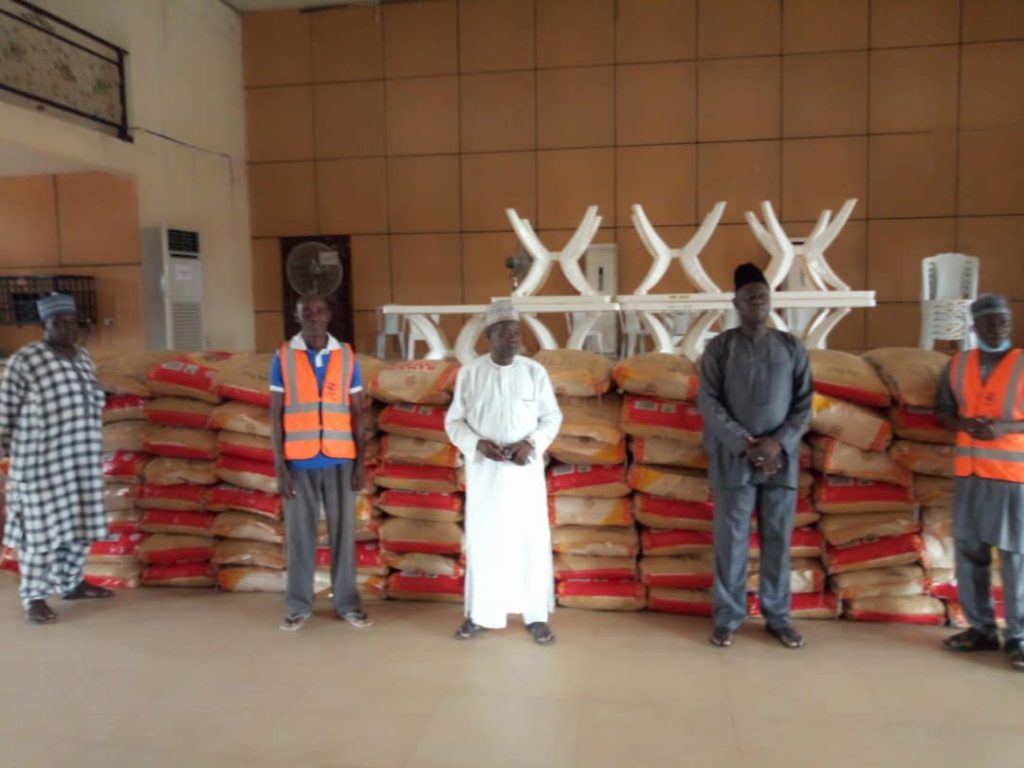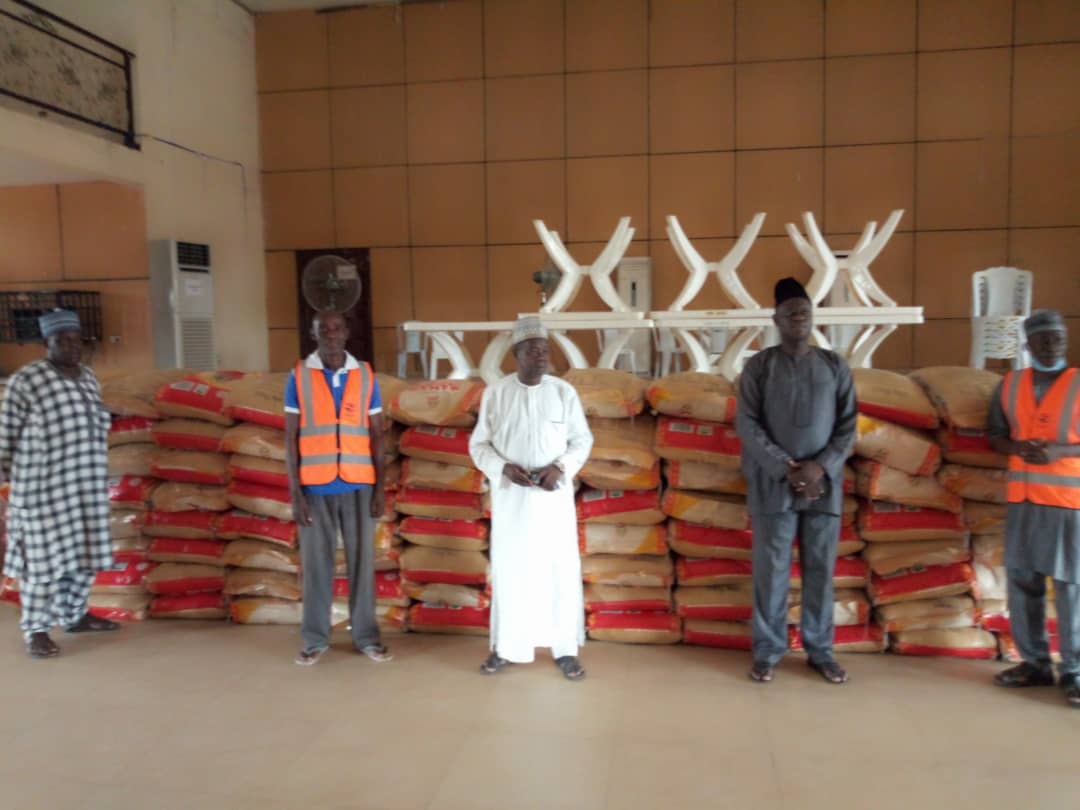 Our Principal therefore, charged the bigwigs in our Communities to embrace the act of kindness and generosity during this period of Ramadan and trying moment for humanity.
Read Also: SALIU MUSTAPHA FOUNDATION DONATES 250 BAGS OF RICE OF 50 KG TO THE ILORIN EMIRATE PALLIATIVE COMMITTEE
Meanwhile, a vow is fixed and unalterable determination to do a thing when such a determination is related to something noble and with full sincerity which can only uplift the man who makes the resolve and make him so much admired by all and sundry.
Mallam Saliu Mustapha reiterated that, he will continue to extend his philanthropic work to all nooks and crannies of the state without being political and no room for discrimination.
In a report signed by the National P.R.O of Offa Descendants' Union, Maruf Olalekan Ajenifuja reads "the Offa Descendants' Union O.D.U, profoundly commends the Food Support Initiative of SALIU MUSTAPHA FOUNDATION to Offa community." The statement reads in part.
"Under the COVID-19 Food Support Initiative, 100 bags of 50kg of rice were received at O.D.U Hall by the O.D.U National General Secretary, Mr. MUIDEEN Adebayo Ibrahim, MAI, on 25th, April, 2020 from SALIU MUSTAPHA FOUNDATION to cushion the economic effect of "Stay Home |Stay safe" order to curb the spread of the deadly virus."
"O.D.U. hereby expresses huge gratitude to MALLAM SALIU MUSTAPHA, the Chairman, SALIU MUSTAPHA FOUNDATION for his uncommon kind gesture to Offa Community and also for complementing strategic efforts of the constituted authorities on this pandemic COVID-19 campaign." The statement reads in full.
SALIU MUSTAPHA FOUNDATION MEDIA TEAM